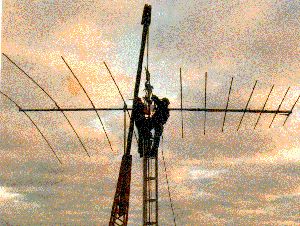 A listing of  Radio Antenna's used for CB Radio & Ham Radio.
Includes all antenna types and construction styles.
Wire Elements & Tubing elements configured into omni-directional or directional arrays. Horizontal Polarisation Beams and Dipoles as well as Vertically Polarised Ground Plane Antennas connected in co-phased arrays for forward gain.