The Australian Government recently approved the UHF CB 40 Channel allocation to be "Expanded" to 80 channels.
This was achieved without extra bandwith by interleaving the extra 40 (minus one Ch#80 ) at 12.5Kc spacing between the original 25 kc spaced channels.
The last channel #80 seems to be added on top of the original 40 Channel allocation  at 477.4125.
I have operated on UHF CB since day one, at first with a Phillips which I converted to 88 channnels within 3 days of release just to see if I could.
Goldie loved it as his own as he didnt think it was possible. Sayonara Ham Ticket. Anyway got Sawtron 880 UHF CB Mobile replacement from Greg at the Importers, Imark.
We were both from same country city and I had first chance at Sawtron 200 Base console that plugs into remote head attachment on Sawtron 880 Mobile body.
Has many advanced features of the time and I added a thumb switch controlled digital tone decoder to go with the sender for selcal each way to home from my Phillips 900 in my panel van at the time.
Only has 5 watts from the 880 body but the Audio from the base console electret top mounted microphone is crystal clear and booms out!
Even with only 213 coax and a 6db coaxial colinear mobile antenna most think I am running 25 watts. I wish! When I lived in Northcote on top of the hill with LDF450 and 12 db antenna it kicked ass into Tassie sometimes.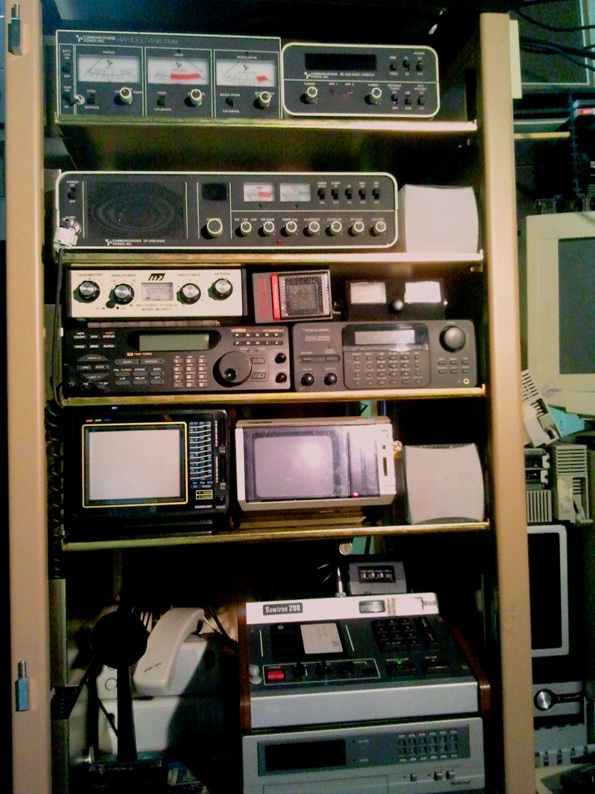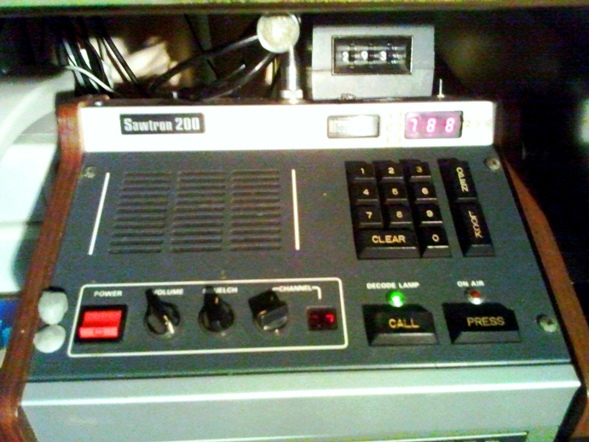 476.4250
 Channel  1
 Duplex – Repeater Output

 476.4375

 Channel  41

 Duplex – Repeater Output

 476.4500
 Channel  2
 Duplex – Repeater Output

 476.4625

 Channel  42

 Duplex – Repeater Output

 476.4750
 Channel  3
 Duplex – Repeater Output
 

476.4875

 Channel  43

 Duplex – Repeater Output

 476.5000
 Channel  4
 Duplex – Repeater Output

 476.5125

 Channel  44

 Duplex – Repeater Output

 476.5250
 Channel  5
 Duplex – Repeater Output (Emergency only)

 476.5375

 Channel  45

 Duplex – Repeater Output

 476.5500
 Channel  6
 Duplex – Repeater Output
 

476.5625

 Channel  46

 Duplex – Repeater Output

 476.5750
 Channel  7
 Duplex – Repeater Output
 

476.5875

 Channel  47

 Duplex – Repeater Output

 476.6000
 Channel  8
 Duplex – Repeater Output
 

476.6125

 Channel  48

 Duplex – Repeater Output

 476.6250
 Channel  9
 Simplex

 476.6375

 Channel  49

 Simplex

 476.6500
 Channel  10
 Simplex

 476.6625

 Channel  50

 Simplex

 476.6750
 Channel  11
 Simplex     Call Channel

 476.6875

 Channel  51

 Simplex

 476.7000
 Channel  12
 Simplex
 

476.7125

 Channel  52

 Simplex

 476.7250
 Channel  13
 Simplex

 476.7375

 Channel  53

 Simplex

 476.7500
 Channel  14
 Simplex
 

476.7625

 Channel  54

 Simplex

 476.7750
 Channel  15
 Simplex

 476.7875

 Channel  55

 Simplex

 476.8000
 Channel  16
 Simplex
 

476.8125

 Channel  56

 Simplex

 476.8250
 Channel  17
 Simplex

 476.8375

 Channel  57

 Simplex

 476.8500
 Channel  18
 Simplex     Caravan & Campers Convoy Channel

 476.8625

 Channel  58

 Simplex

 476.8750
 Channel  19
 Simplex

 476.8875

 Channel  59

 Simplex

 476.9000
 Channel  20
 Simplex
 

476.9125

 Channel  60

 Simplex

 476.9250
 Channel  21
 Simplex

476.9375

 Channel  61

 Reserved for Future Expansion

 476.9500
 Channel  22
 Data Only (No Voice – No Packet)

476.9625

 Channel  62

 Reserved for Future Expansion

 476.9750
 Channel  23
 Data Only (No Voice – No Packet)

476.9875

 Channel  63

 Reserved for Future Expansion

 477.0000
 Channel  24
 Simplex

 477.0125

 Channel  64

 Simplex

 477.0250
 Channel  25
 Simplex

 477.0375

 Channel  65

 Simplex

 477.0500
 Channel  26
 Simplex
 

477.0625

 Channel  66

 Simplex

 477.0750
 Channel  27
 Simplex

 477.0875

 Channel  67

 Simplex

 477.1000
 Channel  28
 Simplex
 

477.1125

 Channel  68

 Simplex

 477.1250
 Channel  29
 Simplex

 477.1375

 Channel  69

 Simplex

 477.1500
 Channel  30
 Simplex
 

477.1625

 Channel  70

 Simplex

 477.1750
 Channel  31
 Repeater Input

 477.1875

 Channel  71

 Repeater Input

 477.2000
 Channel  32
 Repeater Input

 477.2125

 Channel  72

 Repeater Input

 477.2250
 Channel  33
 Repeater Input

 477.2375

 Channel  73

 Repeater Input

 477.2500
 Channel  34
 Repeater Input

 477.2625

 Channel  74

 Repeater Input

 477.2750
 Channel  35
 Repeater Input (Emergency Use Only)

 477.2875

 Channel  75

 Repeater Input

 477.3000
 Channel  36
 Repeater Input
 

477.3125

 Channel  76

 Repeater Input

 477.3250
 Channel  37
 Repeater Input
 

477.3375

 Channel  77

 Repeater Input

 477.3500
 Channel  38
 Repeater Input
 

477.3625

 Channel  78

 Repeater Input

 477.3750
 Channel  39
 Simplex
 

477.3875

 Channel  79

 Simplex

 477.4000
 Channel  40
 Simplex     Highway Channel

 477.4125

 Channel  80

 Simplex